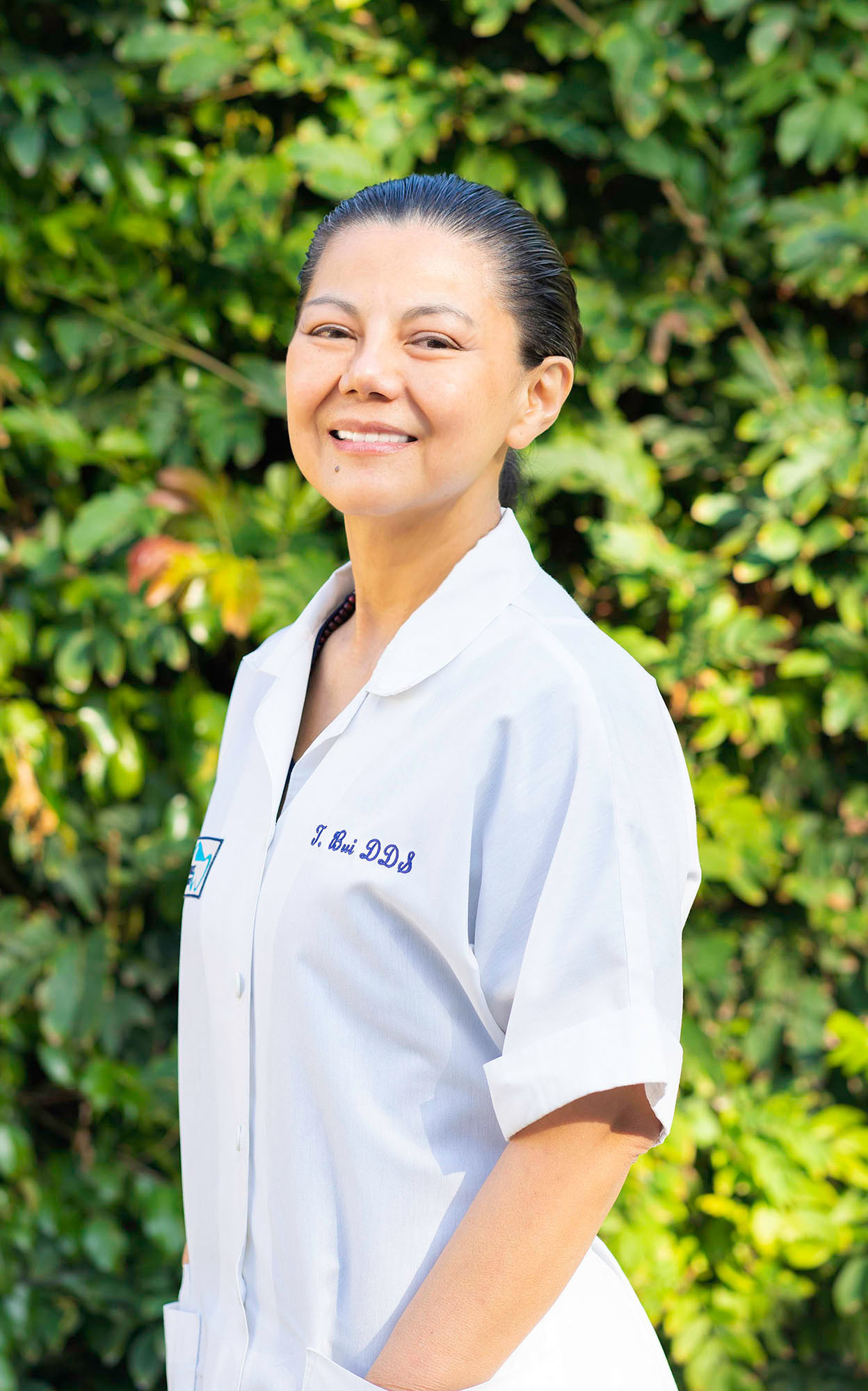 DR. TRINH T. BUI
Dr. Bui has been practicing dentistry since 2000. She attended Cal State University, Northridge and received her Bachelor of Science degree in Electrical Engineering. She went on to complete her dental degree at USC. At her graduation, she received two student awards from the Pediatric and Periodontal departments. In 2009, She received training in oral conscious sedation.
Dr. Bui is well trained and comfortable performing all clinical aspects of pediatric dentistry. She takes her time to help children overcome their innate fear and anxiety of dental procedures.
In her free time, Dr. Bui enjoys reading, meditating, and exercising. She is a proud sponsor of the California Gold Synchronized Skating team of which her daughter is a part of. She is a firm believer that dentistry should be done with integrity and compassion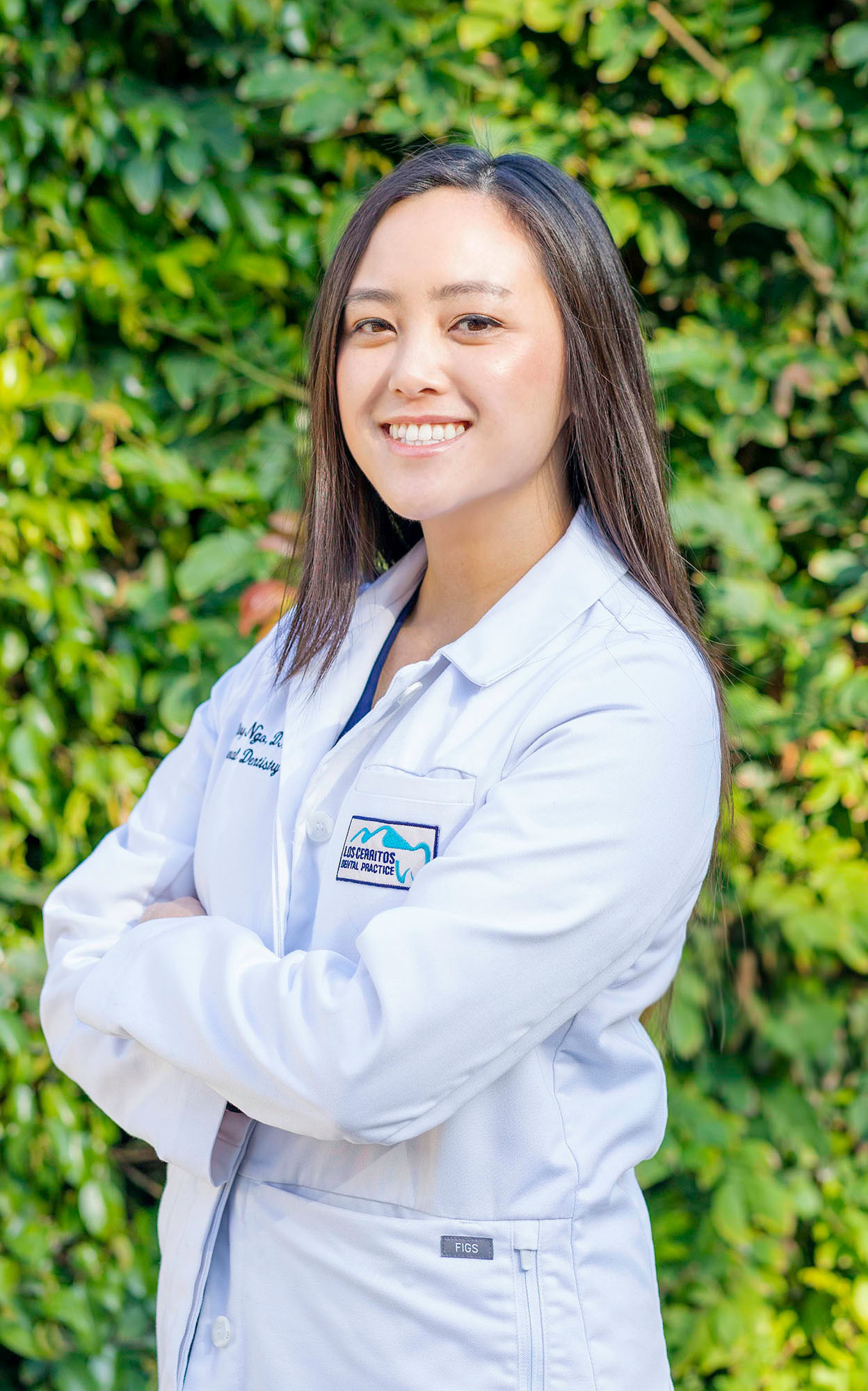 DR. TIFFANY NGO
Dr. Ngo was born and raised in Southern California but has lived away from home for most of her life. She attended the University of California, Berkeley and earned her B.A. in Integrative Biology. After these four years, she embarked on a new journey across the United States to her new destination, Boston, for dental school. She received her Doctor of Dental Medicine degree from Tufts University, School of Dental Medicine. With additional training in the Adult Education in General Dentistry residency, she specialized in comprehensive dental care covering all aspects of dentistry and hopes to continue to promote exceptional oral health. After living away from home for a while, she is very happy that she moved back to Cerritos, California where she grew up. She attended Gonsalves Elementary, Carmenita Middle School, and then Cerritos high school so let her know if you attend or attended any of these schools!
She isn't the tallest of doctors in the group, standing at a mere five feet, but don't mistake her petite stature for a shortcoming by any means. Her professional skills have never failed to provide quality care, delivering a comfortable patient experience for all.
Her interests include finding new recipes to cook, playing board games like "Sequence" with family, and eating her favorite food: TACOS. Dr. Ngo also enjoys being active by playing tennis or going to the gym because she feels that a healthy body is connected to a healthy mouth!